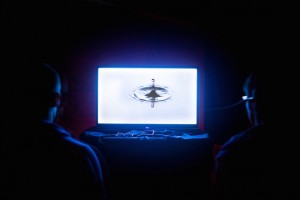 The Stereoscopic 3D Lab @ York is a unique interdisciplinary initiative that brings together artist/filmmakers and scientists to research, create and explore stereoscopic moving images in cinema, installations and new media. Ali Kazimi (Associate Professor, Film) is the Principal Researcher (PI) and Laurie Wilcox (Professor, Psychology) and Rob Allison (Associate Professor, Engineeing) are co-researchers.
The Stereoscopic 3D Lab @ York is a part of Sensorium an ambitious new research centre based in the School of the Arts, Media, Performance & Design at York University that supports cross-disciplinary work in application and content creation, artistic and scientific inquiry, policy development and critical discourse in digital media arts.
                       The Stereoscopic 3D Lab @ York, is funded by a Leaders Opportunity Fund grant from the Canada Foundation for Innovation.